Realistic Warfare
A free multiplayer FPS based on the Quake 3 engine
You can fight on the side of the Navy SEALs or you can join forces with the tangos: terrorists, foreign forces or guerillas.
Heaps of real-life weapons with customizable accessories and fire modes
Customizable faces with skins and headgear
The TASS skill system to allow you to adapt to your style of play
A custom radio-command system for quick communication
NS:CO was originally developed by Team Mirage in the early 2000s as a total conversion for Quake 3: Arena. The mod is now available in its Gold edition as a free, standalone download with its assets and source code released under the GPL license.
Credits
The original credits of the game's development through Team Mirage.
Project Leads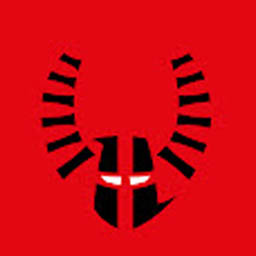 Benjamin BenB Bauer
Project Lead, Level Design and Game Design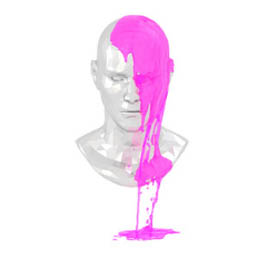 Manfred Defcon-X Nerurkar
Project Lead and Code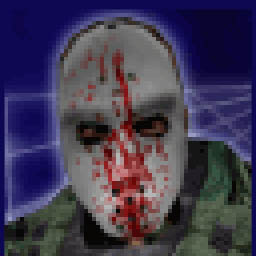 Martin Democritus Nerurkar
Project Lead, Game Design and Art
Level Design
Benjamin BenB Bauer
Andreas Schakal Schult
Marcus ogun Johnsson
Code
Manfred Defcon-X Nerurkar
Michael Blutengel Sauer
Richard Gate Hostens
Game Design
Benjamin BenB Bauer
Ken N'kEnNy Mikkelsen
Martin Democritus Nerurkar
Art
Chris PrED Rhodes
Chris Rattler Tkach
David Helldogg Lam
Dean TriDane Blackborough
Gregor Scrutch Kopka
Ian VorpalDoom Richards
Kravit
LopLy
Martin Democritus Nerurkar
Phillipp Cyte von Preuschen
real_man
Additional Support
Beren Baumgartner - Trailer
gtk - NSVE/stat development
jhwh - server administration
Konrad - server administration
Prof. Dr. YoMan - Tester management
talonlzr - server administration
Audio
Christian Xian Ankow
Zachary Quarles
hoak
MattMre
Zingerman
Special Thanks
Graphtallica - Textures
Golgotha - Textures
TheMonk - Textures
Badmeat - Textures
Ydnar - Textures
PeaceMaker - Support
Razor - Support
[AD]Krazy - Support
[SsS]Midway - Support
Q3F crew - atmospheric base code
id software - Q3: Arena
Indigo Rose Corp - Setup Factory 6.0
Testers
b(.)(.)b
Cheech
Dan
DSC
EternalDamned
Gate
gizzlon
GLOD!
gtk
hagenisse
killinginthename
Madmic
Mister Oizo
StrAgZ
Tha_slughy
Trasher
Thrymm
Viru5
Wetatron
wuh
History
Here you can find a brief summary and overview over the development history of NS:CO. From the ideas that led to its inception, through its development and release as a total conversion all the way to the current standalone release.
Navy Fortress
1998 - 1999
The predecessor project to NS:CO built on the Quake 2 negine. Here the core of Team Mirage was founded with BenB joining the two Nerurkar brothers. The game was inspired by the the Navy Seals mod for Q2 and other semi-realistic games like Action Quake.
Quake 3 Mod Development
2000 - 2002
With Quake 3 released the team wanted to work on something bigger, and so Navy Seals: Covert Operations was born. A concerted development effort began with many other hobbyist joining Team Mirage. Alongside school development took much longer than expected.
Mod Release
March 9th 2002
The total conversion was highly anticipated. Even though the initial release was a little rocky, lots of players joined in and a stable and active community quickly formed.
Continued Development
2002 - 2005
Many more updates followed and the game was consistently improved and expanded. Since everyone involved was a hobbyist development was still slow until in 2005 the project was ended. The core team was planning to move to a different mod based on a more up to date engine.
Standalone Gold Effort
2007
After the Quake 3 engine source code was released in 2005 under the GPL license, a standalone release of NS:CO was possible. In 2007 Democritus started an attempt to release a definitive "gold" edition with an overhauled UI. Unfortunately this effort never reached its goals.
Gold Revival
2022
In a surge of nostalgia, Democritus put together another effort to release NS:CO gold. The progress in the other open source Quake 3 engine based projects since 2007 was helpful here and after a lot of cleanup a definitive version was made available.
Standalone Gold Release
October 25th 2022